Planning to visit the Canton Fair? Come and take a visit at Yumeya Furnitue's stand for our exclusive chair collection. From 23rd to 27th October, Yumeya receives clients and visitors at booth 11.3I25, 134th Canton Fair China.
Don't miss out on this exclusive chance to explore the impressive collection of Restaurant Cafe Chair by Yumeya Furniture! Take advantage of this perfect opportunity to get up close and personal with our top-notch products, sit in our stylish chairs and cozy booths, and witness the superior quality and craftsmanship that truly sets us apart. Some of our highlighted products will be:
SDL 1516 Series A curated seating collection crafted by the Italian best furniture designer. It bring together the natural beauty of wood with the durability of metal aluminum. Durable and stylish, SDL series is ideal for restaurant industry.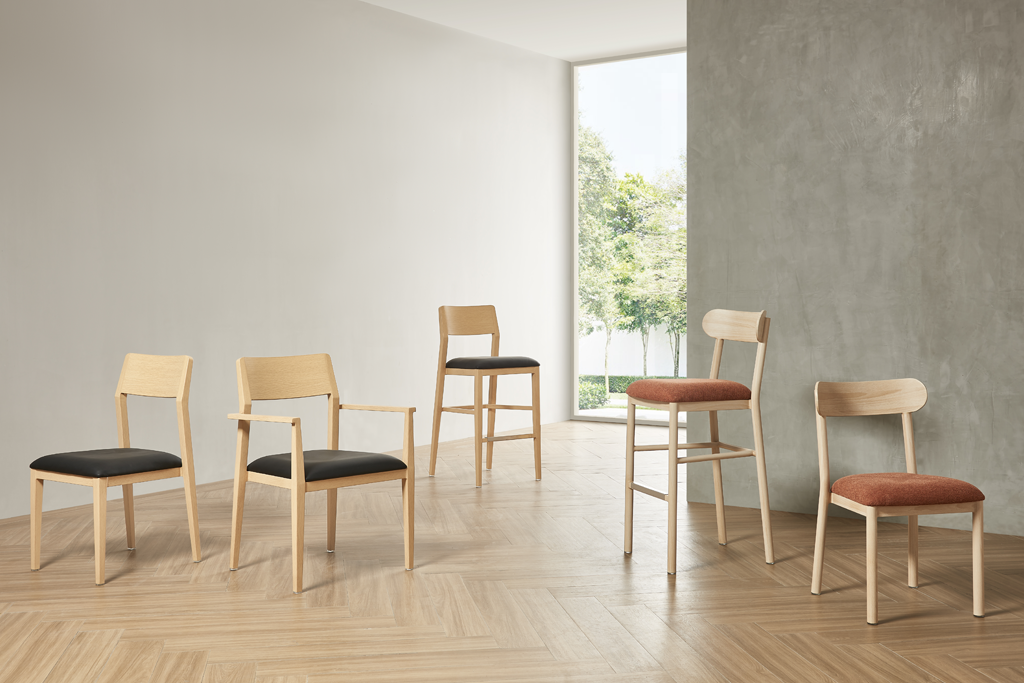 Club 1067 Series These chairs are a stunning addition to any restaurant setting. 1067 series features a durable aluminum frame with the beauty and warmth of wood grain finish. Crafted to withstand even the most demanding environments, it guarantees a perfect balance between durability and aesthetic appeal.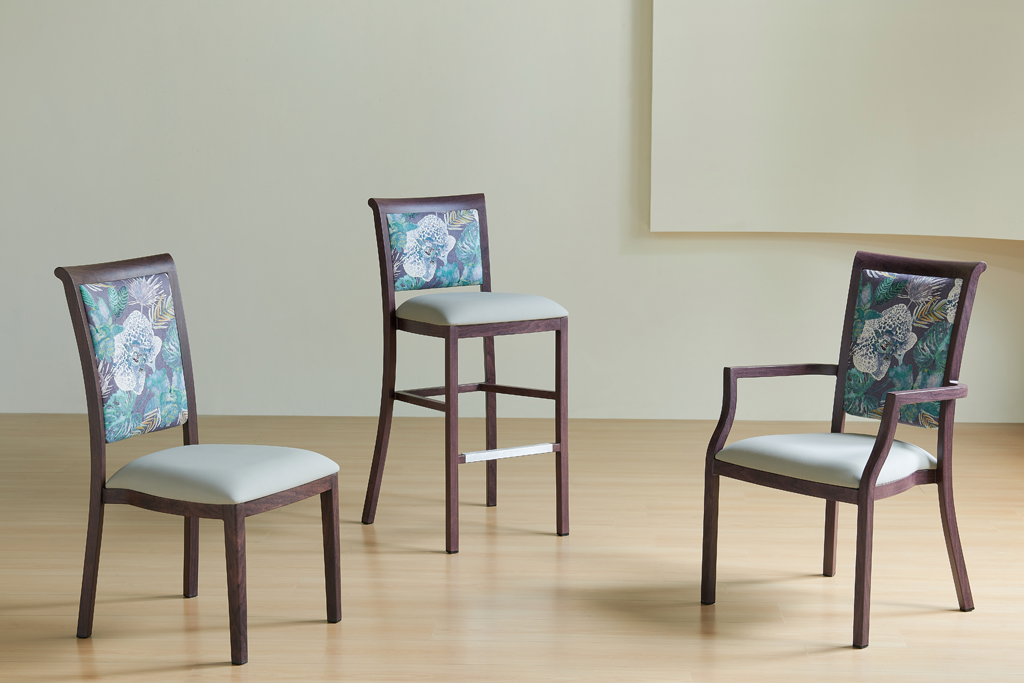 Bless 1435 Series Featuring our outstanding Metal Wood Grain Technology, these chairs offer a realistic wood texture effect that will elevate the look of any space! With sleek, modern designs and comfortable upholstery, 1435 series dining chairs are the perfect blend of form and function.
Our team of senior sales professionals will be there, ready to assist you with any queries or suggestions you may have, ensuring you find the perfect pieces for your restaurant or hospitality setting. Let's know about the elites members of Yumeya sales team:
The senior sales in Yumeya sales Department all have solid relevant working experience in the furniture field. They always put herself into work with full enthusiasm, serious attitude and high sense of responsibility. They meticulously oversees every order: from initial technical communication and confirmation of drawings, to coordinating the production process and organizing smooth shipping arrangements. Not only do they create exceptional performance for the company, but also establish good cooperative relationships with customers. With a keen ear towards customer feedback, they promptly seek optimal solutions and address any existing problems to ensure customer's utmost satisfaction. They won the trust and support of new and old customers.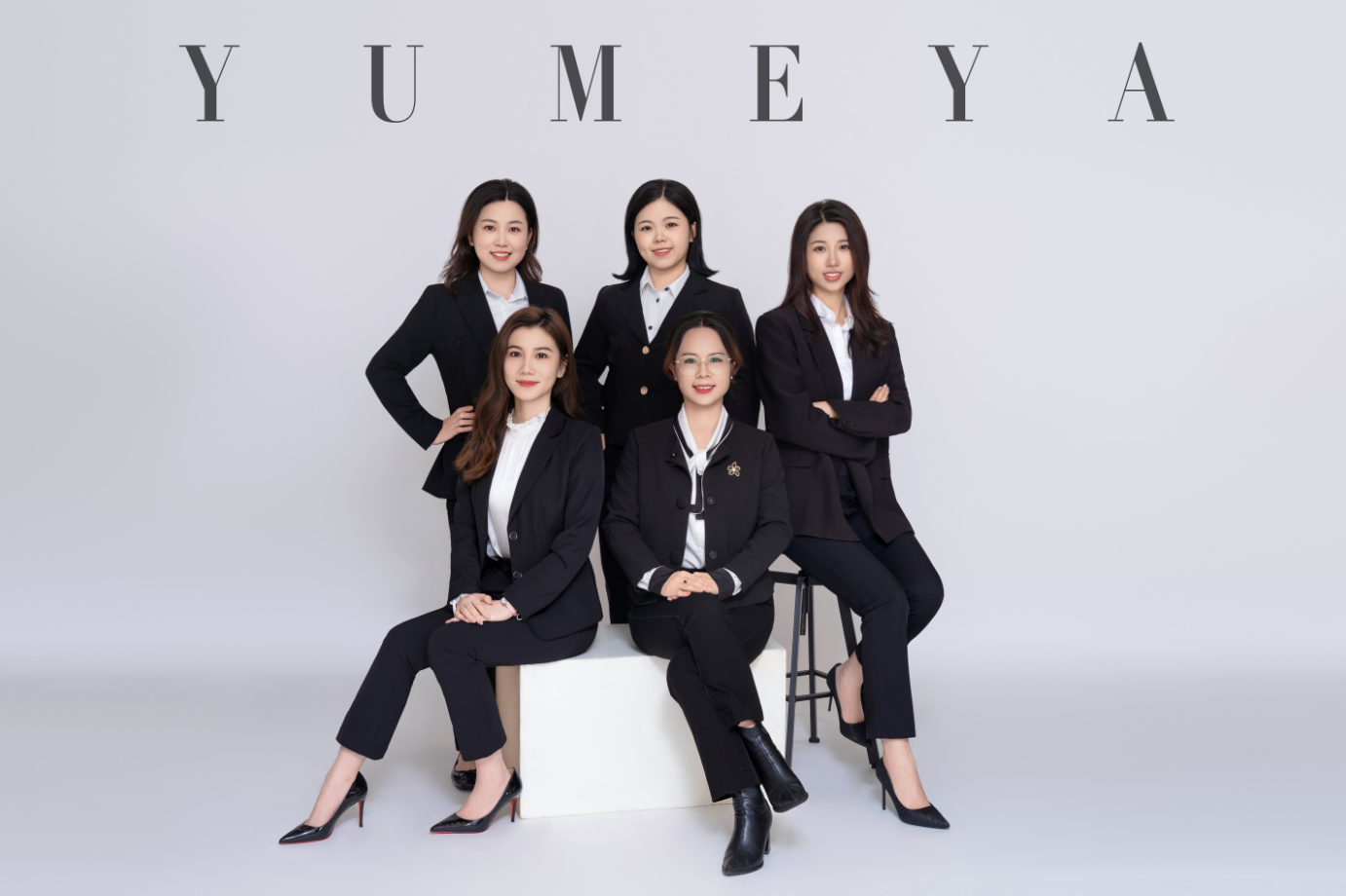 We are looking forward to meeting you at the booth. If you can't be there in person, you can also follow our live broadcast on Youtube, Instagram, Wechat Channels and participate in the Canton Fair online exhibition. If you have any questions about this, don't hesitate to contact us for help.
Canton Fair online exhibition: https://www.cantonfair.org.cn/en-US/shops/651632269834208?keyword=#/
Time Of Live Broadcast on Canton Fair Online Exhibition,Youtube, Instagram and Wechat Channel--
October 24th 9:30-10:30 (China Time)
October 26th 9:30-10:30 (China Time)